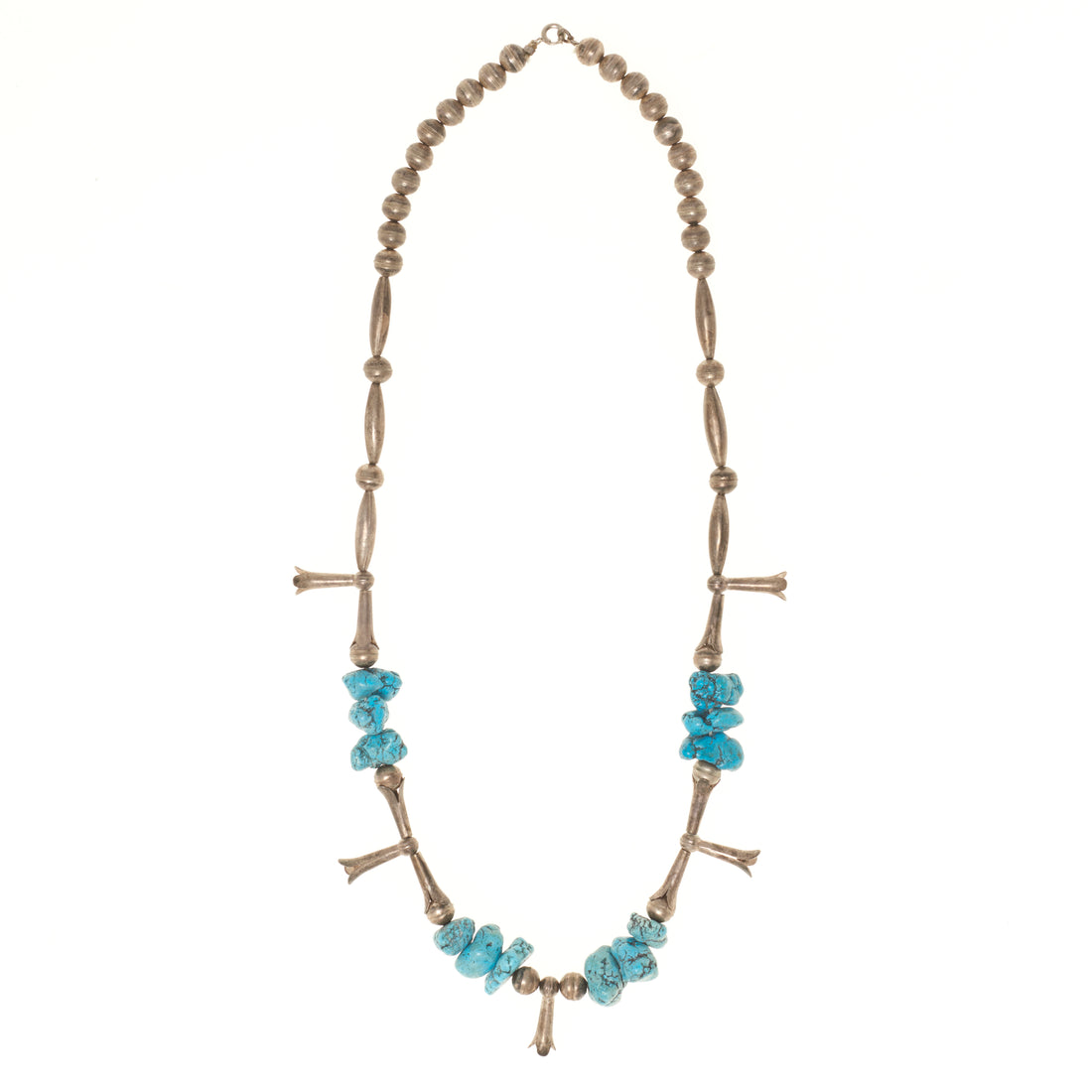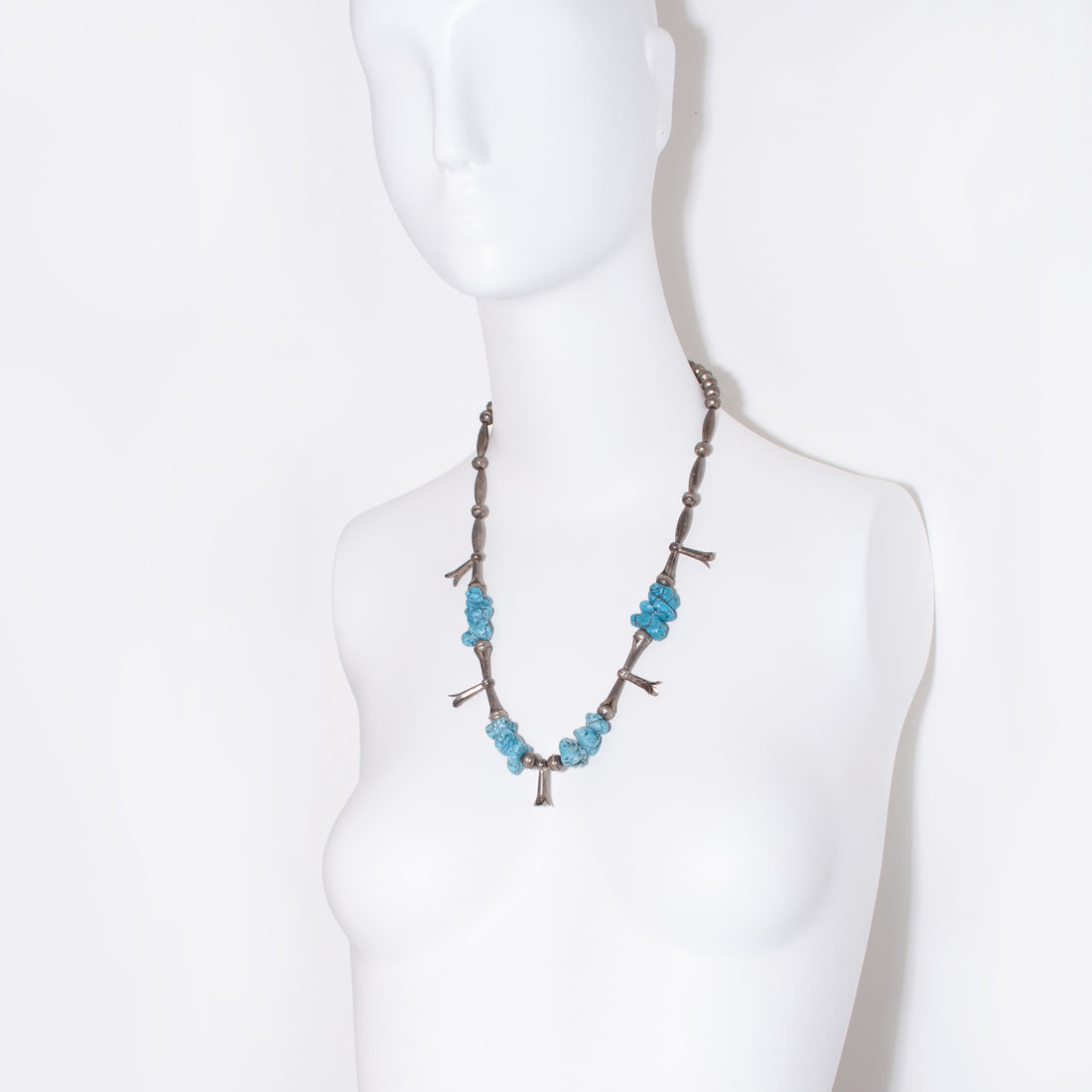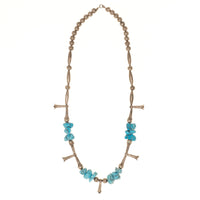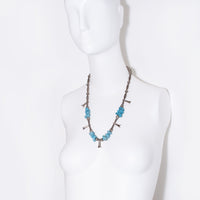 c. 1960
Artisan made Sterling Silver and Bisbee Turquoise minimal squashblossom inspired necklace.  Made in the 1960's and found in Bisbee, AZ.
Approximately 23.5" long.  Spring ring closure.
Sterling Silver.  Turquoise.
//all vintage sold as is\\
VINTAGE FINDS FROM AROUND THE GLOBE
UNIQUE AND ONE OF A KIND FINDS FROM DECADES PAST, COLLECTED &. CURATED OVER THE YEARS AT ESTATE SALES, FLEA MARKETS AND ANTIQUE STORES THROUGHOUT OUR TRAVELS.