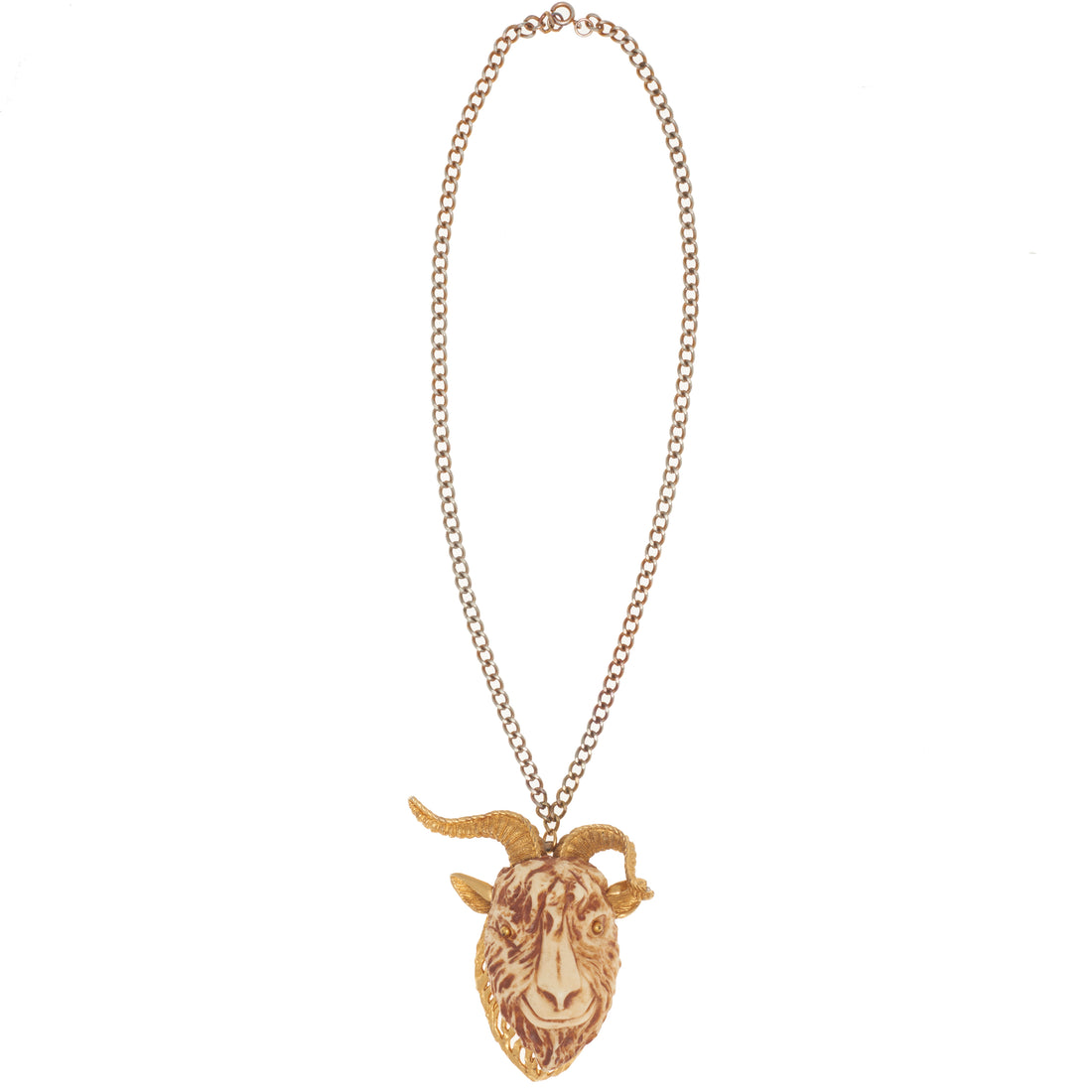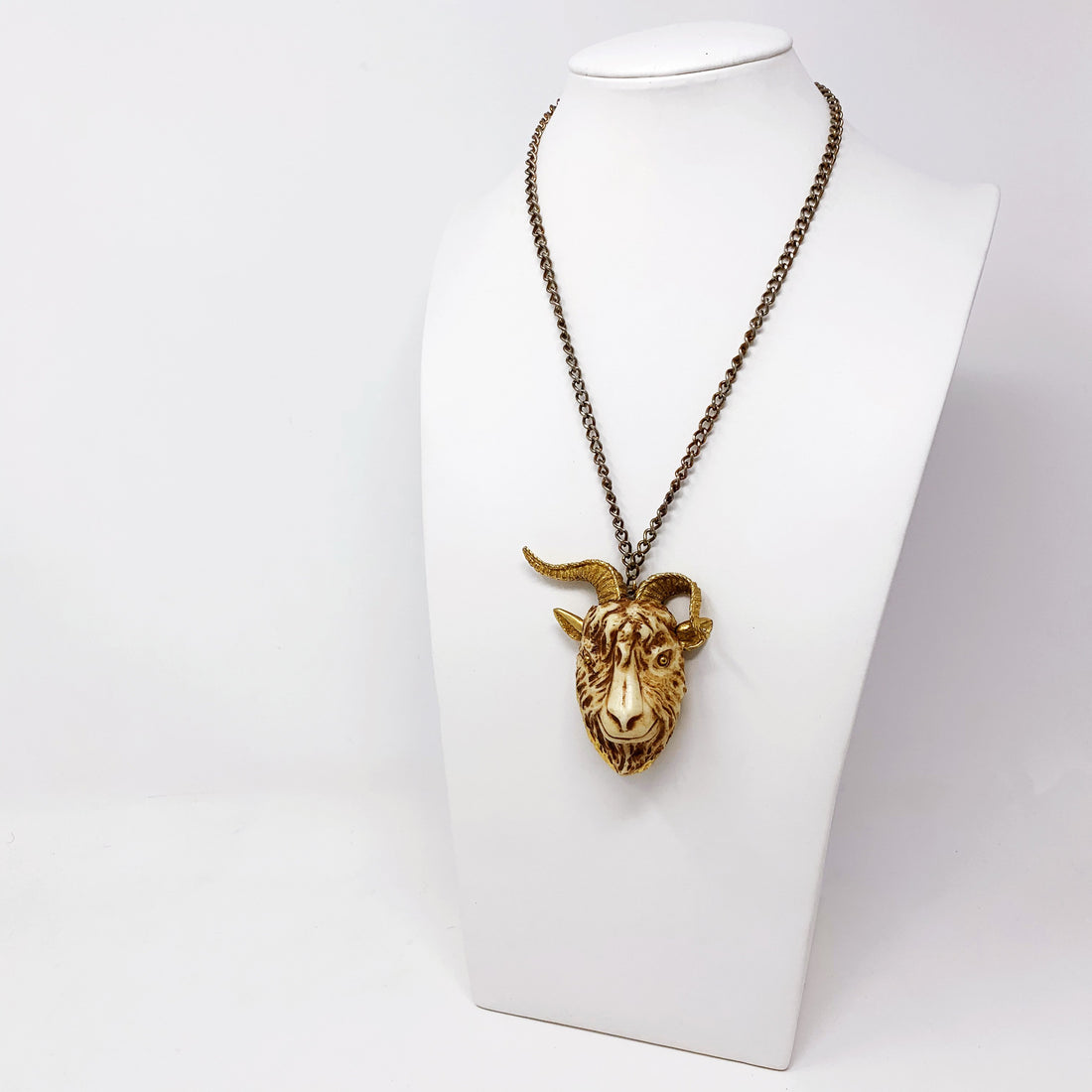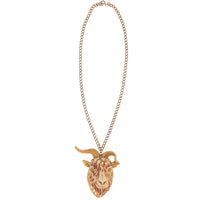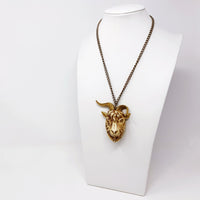 c. 1970s
Epic Razza Capricorn Goat Pendant. 
Large Scale Ivory/Brown Resin Goat (Ram?) Head with Metal Detailing
Sculptural Pendant is a Little Over 3" Long
Approximately 20" Long Curb Chain
Spring Ring Closure
Signed RAZZA at Back of Pendant
Gold Plated: Some Wear to Back.  Significant Wear to Chain
 //all vintage sold as is\\
VINTAGE FINDS FROM AROUND THE GLOBE
UNIQUE AND ONE OF A KIND FINDS FROM DECADES PAST, COLLECTED &. CURATED OVER THE YEARS AT ESTATE SALES, FLEA MARKETS AND ANTIQUE STORES THROUGHOUT OUR TRAVELS.