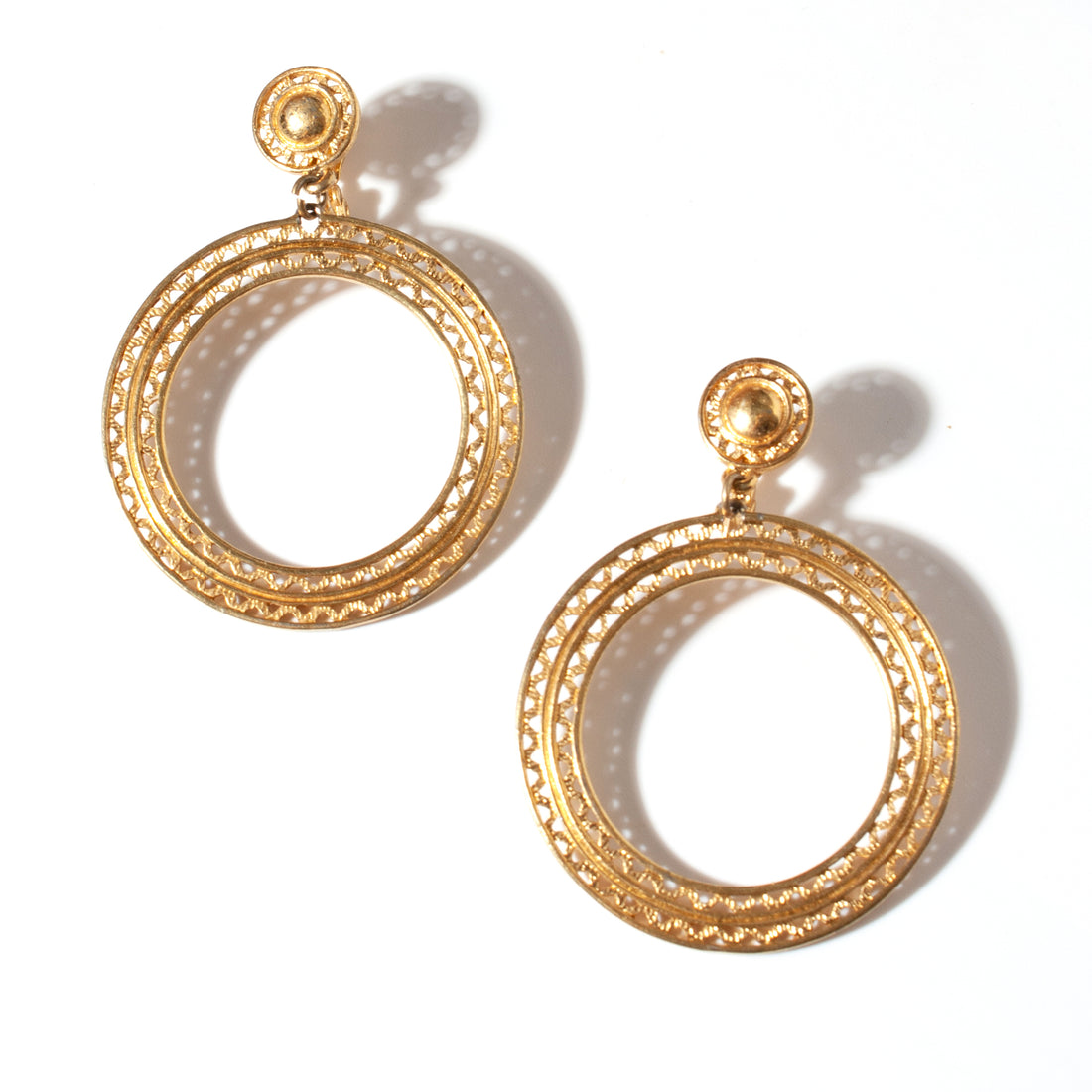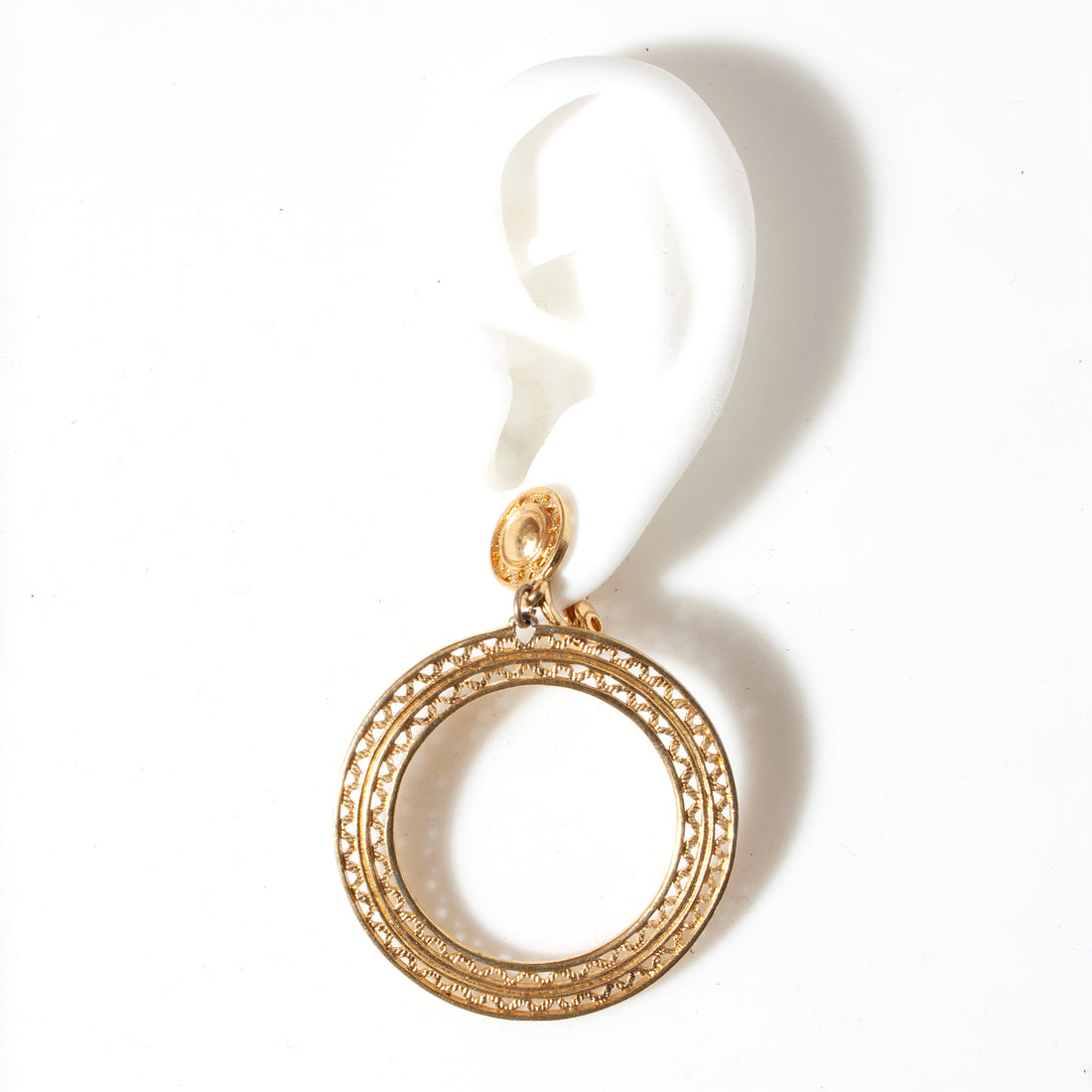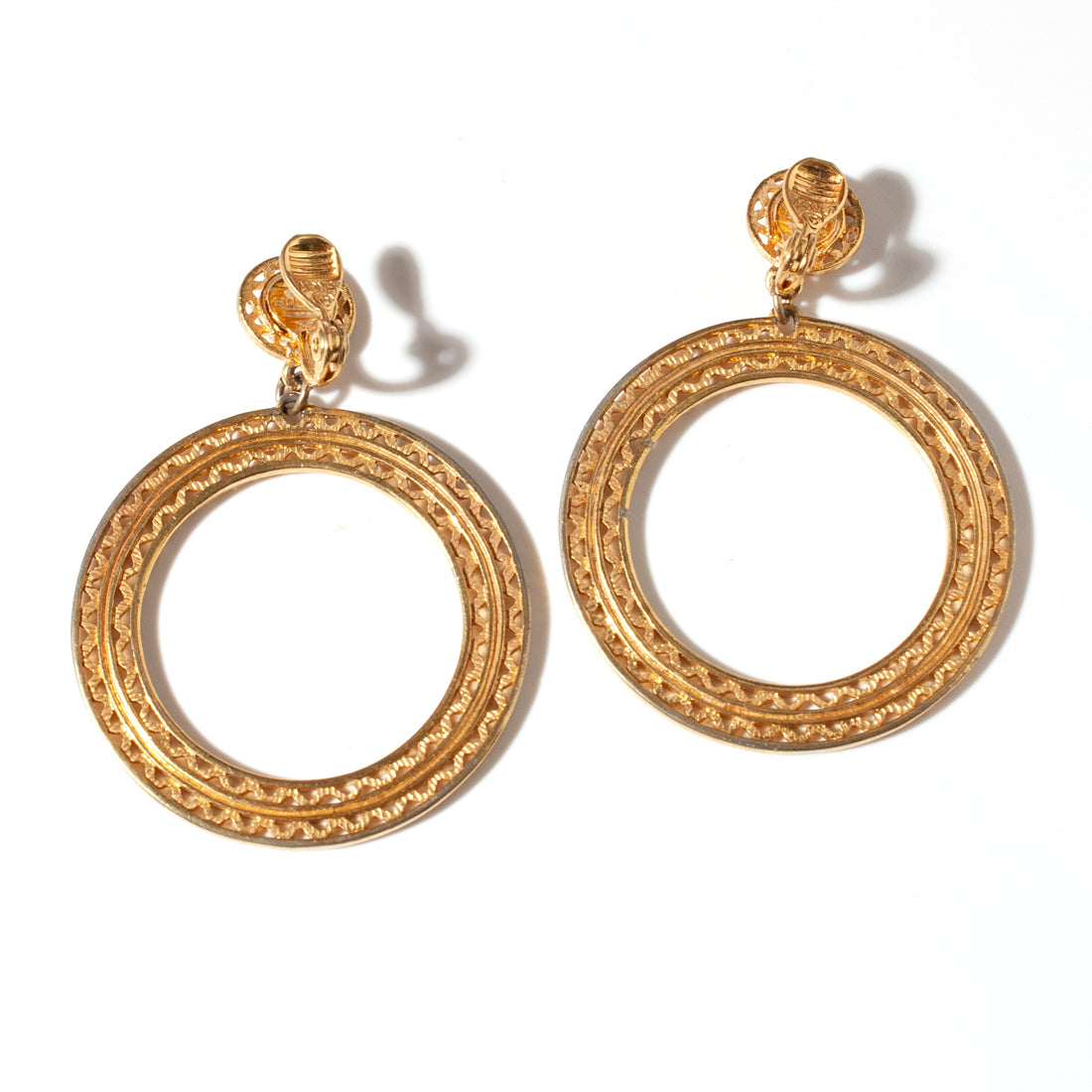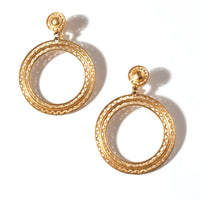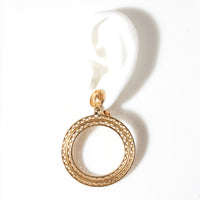 MONET OPEN WORK HOOP EARRING
c. Late 1970's?
Large Open Work Hoop Earring
Signed on Clip "Monet"
Clip-on Earring Back

2.25" Long

Excellent Vintage Condition

//all vintage sold as is\\
VINTAGE FINDS FROM AROUND THE GLOBE
UNIQUE AND ONE OF A KIND FINDS FROM DECADES PAST, COLLECTED &. CURATED OVER THE YEARS AT ESTATE SALES, FLEA MARKETS AND ANTIQUE STORES THROUGHOUT OUR TRAVELS.