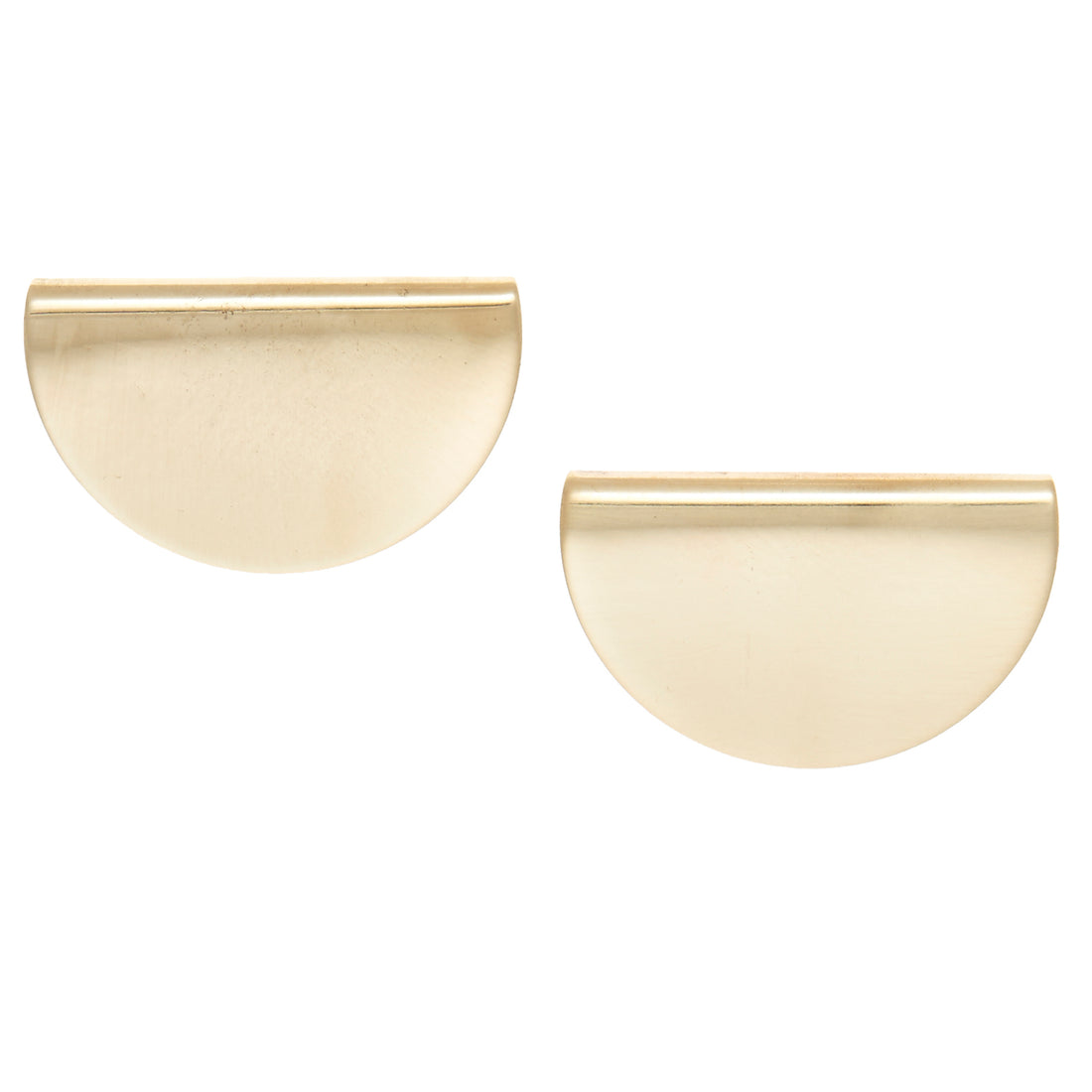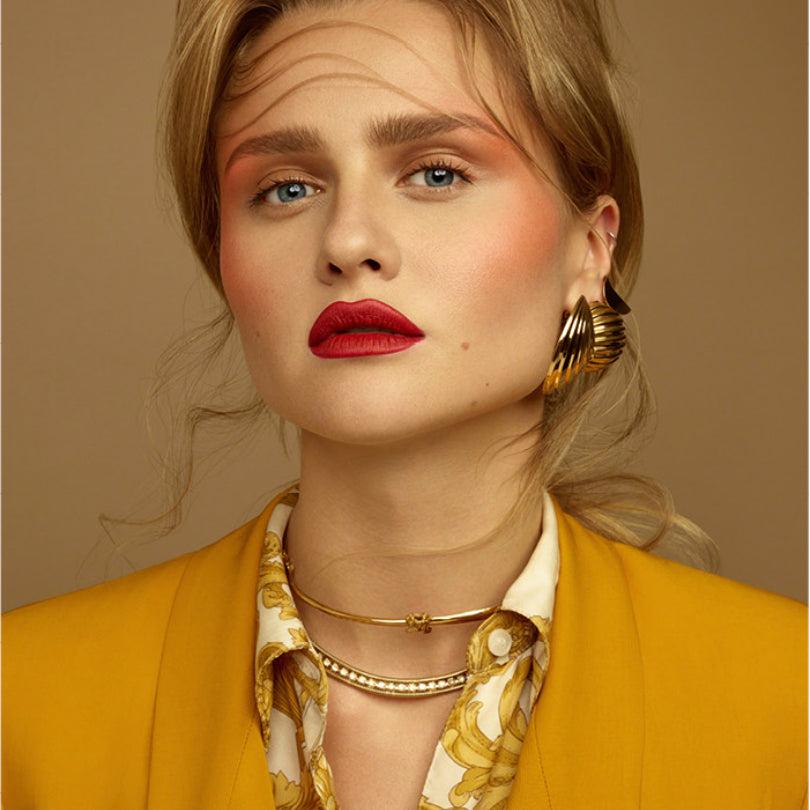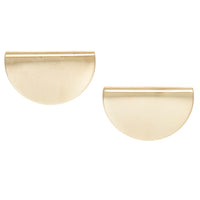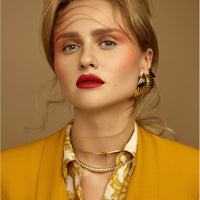 HALF CIRCLE EARRING
HALF CIRCLE
c. 1960
Found in NYC
Thin brass stamping with steel post earring.  
Polished Brass. Steel Post.
Deadstock Vintage.  Limited quantities available.
*As seen in Flanelle Magazine*
OUR VINTAGE DEADSTOCK COLLECTION
AFTER HALF A CENTURY OF NEGLECT, WE DISCOVERED AND RESCUED THESE 1960'S DEADSTOCK (READ: NEVER SOLD) EARRINGS AND CAREFULLY REPOLISHED THEM IN OUR BROOKLYN STUDIO. THEIR CLEAN AND MODERN SILHOUETTES PERFECTLY COMPLIMENT OUR HANDCRAFTED STATEMENT JEWELRY.
EXCLUSIVE BRIDAL PARTY PACKAGING AND DISCOUNTS AVAILABLE UPON REQUEST.